2018 Gala Honorees
  Gordon Bethune Former Chairman and CEO, Continental Airlines Former Chairman and CEO, Continental Airlines Gordon Bethune earned worldwide acclaim at Continental Airlines for spearheading one of the most dramatic corporate turnarounds in United States history. When he joined the troubled carrier as President and Chief Operating Officer in February 1994, Continental consistently ranked last..

Read more
 
Gordon Bethune
Former Chairman and CEO, Continental Airlines
Former Chairman and CEO, Continental Airlines
Gordon Bethune earned worldwide acclaim at Continental Airlines for spearheading one of the most dramatic corporate turnarounds in United States history.
When he joined the troubled carrier as President and Chief Operating Officer in February 1994, Continental consistently ranked last in every measurable performance metric, including on-time performance, customer complaints and mishandled baggage.
Bethune quickly assumed the role of Chief Executive Officer in November 1994, and was elected Chairman of the Board of Directors in September 1996. His effort to rescue the financially troubled carrier from a seemingly irreversible tailspin, as chronicled in his best-selling business novel, "From Worst to First," has made him a legend in commercial aviation. At each step, Bethune never failed to recognize the hard work of Continental's employees and credit them for the airline's progress.
Continental went on to thrive under his leadership, winning more awards for customer satisfaction from J.D. Power and Associates than any other airline. Fortune magazine named Continental among the 100 Best Companies to Work for in America for six consecutive years. In his final year piloting the airline to success, Fortune magazine ranked Continental 1994's No. 1.
Prior to joining Continental, Bethune was Vice President and General Manager of the Boeing Commercial Airplane Group's Renton Division, where he was responsible for the 737 and 757 airplanes. He began his career with Boeing in 1988, and also served as that company's Vice President and General Manager of the customer services division.
Before joining Boeing, Bethune held a number of senior management positions in commercial airlines, including Vice President of Engineering and Maintenance for Braniff and Western Airlines, and Senior Vice President Operations for Piedmont Airlines. He also has served as a U.S. Navy aircraft maintenance officer.
Bethune holds a Bachelor of Science degree from Abilene Christian University at Dallas and is a 1992 graduate of Harvard Business School's advanced management program. In addition, he holds honorary doctorate degrees from the College of Aeronautics, Farleigh Dickinson University and Montclair State University.
Bethune is a licensed commercial pilot, type-rated on Boeing 757 and 767 aircraft as well as the DC-3. He also is licensed as an airframe and power plant mechanic.
Bethune is the lead director for Park Corp, Hotels and Resorts, an emeritus board member for New York Academy of Art, and also serves on the board of directors of Sprint Corporation. He formerly served on the board of directors of Honeywell International and Prudential Financial. He retired from Continental at the end of 2004.
Walter Cunningham
Walter Cunningham has enjoyed careers in the military, civilian government service and private industry.  He holds a Master's Degree in Physics from UCLA and is a graduate of the Advanced Management Program at the Harvard Graduate School of Business.
He began his flying career as a Marine Corps fighter pilot, flying night fighters in Korea (VMF-513) in 1954. The remainder of his flying career was in active and reserve day fighter squadrons. He retired after 24 years with the rank of Colonel and 4,500 hours of flying time.
He was selected as an Astronaut in 1963, where he served as Prime Crew of Apollo 2 (cancelled), Backup Crew for Apollo 1 (cancelled—fire on the pad), before flying as Pilot on Apollo 7, the first manned test of the Apollo Pro­gram in 1968. Apollo 7 is still the longest, most ambitious and most successful first flight of any new flying machine. Cunningham's last assignment at the Johnson Space Center was Chief of the Skylab Branch of the Fight Crew Directorate.
After leaving NASA, his experience includes the presidency of two engineering compa­nies, with extensive overseas operations and Vice President of Operations for one of the largest commercial property developers. In 1979, he formed The Capital Group, providing investment banking and consulting services to foreign investors. From 1986 to 1998, he operated his own ven­­ture capital fund that was involved in the start-up and early-stage development of 23 compa­nies, ranging from biotechnology to financial institutions. Today, he is a professional speaker, both domestic and foreign.
Cunningham has been involved in energy and environmental issues since 1970 and served five years on the Advisory Board for The National Renewable Energy Laboratory. In 2017, he was awarded the Dauntless Purveyor of Climate Truth Award. In 1977, he published The All-Ameri­can Boys, considered the best one or two books ever written on the space program. He is the author of numerous articles. He spent three years as host of Lift-off to Logic, a radio call-in talk show. He is a successful business man, entre­preneur, venture capitalist, author and speaker.
Cunningham is the recipient of numerous nation­al and inter­national hon­ors, including the NASA Exceptional Service Medal, NASA Distinguished Service Medal, the Haley Astronautics Award, the Haddaway Award and the UCLA Professional Achievement Award. He is a member of the Iowa Aviation Hall of Fame; International Space Hall Of Fame; Astronaut Hall of Fame. He received an Emmy for the first live television from space. He is a fellow of the American Astronautical Society, a member of the Society of Experimental Test Pilots and is listed in all major Who's Whos.
Walter is married to Dot Cunningham. They live in Houston and have four children and seven grandchildren. They have been working with Be An Angel for 24 years.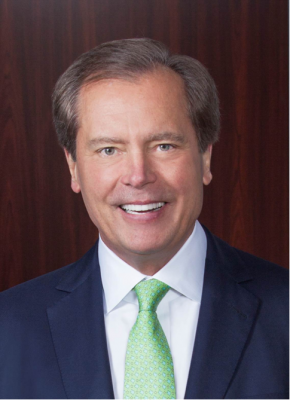 David Dewhurst
David Dewhurst has embodied the Texas notion of servant leadership throughout his life. After serving his fellow Americans as an Air Force Officer, CIA field agent and State Department officer, he built a reputation as an astute businessman while creating a successful energy company that provided power to customers across several states. He then served his fellow Texans as Land Commissioner, chairman of the Texas Homeland Security Task Force then Lieutenant Governor. Throughout his time in public office, he led from an essential commitment to conservative values and presided over the Texas Senate during one of the biggest economic expansions in state history. In particular, his success in cutting taxes (54 times to the tune of more than $16 billion) and limiting government spending (streamlining and consolidating more than 20 state agencies) helped unleash the state's economic power. He is a longtime, generous patron of the arts in his hometown of Houston.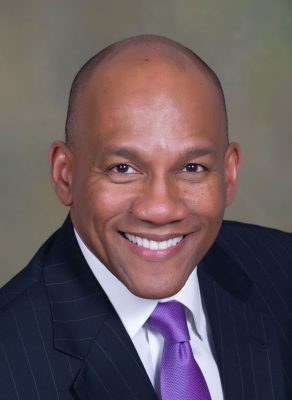 Sidney Evans
Born on Memorial Day on an Air force base in Phoenix, Arizona, "Sid moved here as fast as he could!"  A 43 -year Houstonian, Sid is a graduate of Spring High School.  After graduating from Spring High School, he continued his education at Stephen F. Austin State University in Nacogdoches, Texas, and graduated with a BBA degree in Business Management.  Sid immediately returned to Houston to begin his volunteer efforts.
Sid is very Houston proud.  His background includes a nine-year stint with the Greater Houston Convention & Visitors Bureau.  As Director of Membership and Visitor Services, he was responsible for the recruitment and retention of members (which generated over 1 million dollars in revenue), Visitor Information Center and the placement of Houston Proud Volunteers.  During his tenure The Greater Houston Convention & Visitors Bureau consistently ranked as one of top 10 membership programs (as ranked by International Association of Convention Visitors Bureau).  It was at that time that he became active in community related programs and established his presence among civic groups and industry leaders.
Prior to coming on Board at Reliant, an NRG company, Sid was the President of the Galleria Chamber of Commerce.  As President he positioned the Galleria Chamber of Commerce as one of the ten largest chambers in the Houston region according to the Houston Business Journal.   With their huge corporate presence the Galleria/Uptown/Greenway Plaza area would be the 13th largest city in the United States based on office space (About the same size as a downtown Pittsburgh or Cleveland).
As Senior Advisor, Business Affairs, of Reliant, an NRG company, Sid is responsible for managing relationships with Chambers of Commerce, Associations and other Industry Associations throughout the United States.  On behalf of Reliant, he is currently involved with Nine-five associations, and is also the past Chairman of the Board of the Reliant Energy Political Action Committee (REPAC).
Activities and Accomplishments include:
Chairman of the Board American Diabetes Association-Houston
Executive Committee of Board, YMCA of Greater Houston
Board of Trustees Texas State Aquarium
Board Crime Stoppers Houston & Member of Rewards Committee
Advisory Board Houston Wilderness
Immediate Past Chairman of the Board Intercontinental Chamber of Commerce
Past Board Member Asian Chamber of Commerce
Past Board of Directors Fort Bend Chamber of Commerce
Leadership Houston Graduate Class XVII
Past Chairman of the Board M.D. Anderson YMCA
2011 Presidents Award for Lifetime Achievement Galleria Chamber of Commerce
"Man on The Move" February 1996, as chosen by "WM On the Move Magazine
1999 "Outstanding Men" as chosen by Minority BusinessNews Houston
2006 YMCA "Minority Achiever" for lifetime achievements
2012 "Pinnacle" Award Winner Houston Intercontinental Chamber of Commerce
2013 "Pinnacle" Award Winner Houston Intercontinental Chamber of Commerce
2015 Citizen of Year Houston Intercontinental Chamber of Commerce
Sid is married to Sheryl Evans, M.D. and has four children.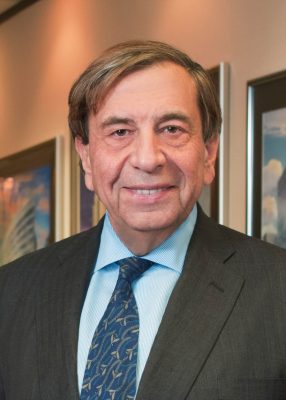 Monzer Hourani
Monzer Hourani attended the University of Texas in Austin where he earned degrees in Structural Engineering and Architectural Studies in 1969. As the CEO and founder of Medistar Corporation, Monzer Hourani currently directs the successful operations of one of the most dynamic medical real estate development companies in the U.S. The philosophy, which Mr. Hourani has always followed in each of his development endeavors, is to develop, design, and construct very economical and modern healthcare buildings while maintaining a superior-quality product and to complement the latest advances in technology and medicine.
Mr. Hourani has dedicated his entire life to making the lives of others better. He has been a major supporter of many diverse charitable and cultural organizations, including but not limited, to St. Jude's Children's Research Hospital, the Arab American Medical Association, the Arab American Cultural & Community Center, the American University of Beirut, Houston Food Bank, Feed the Children Foundation, and others. Out of Mr. Hourani's great love of classical music, one of his most recent and dear charitable causes is his role as the major underwriter of Virtuosi of Houston.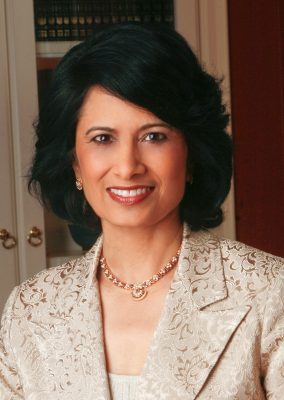 Dr. Renu Khator
Chancellor and President
University of Houston System/University of Houston
Nationally known as an education thought leader and higher education policy expert, Dr. Renu Khator is currently serving as Chancellor and President of the University of Houston System/University of Houston where she oversees a four-university system that serves nearly 71,000 students, has an annual budget that exceeds $1.7 billion and has a $6 billion-plus impact on the Greater Houston area's economy each year.
Throughout her nearly 35-year career, Dr. Khator has directed the transformation of complex global organizations responsible for fulfilling critical and challenging missions worldwide in the health, technology, and energy industry.
Before joining the University of Houston System in early 2008, Dr. Khator held a variety of increasingly responsible executive positions within higher education, including Provost and Senior Vice President of Academic Affairs at University of South Florida and Dean, College of Arts and Sciences at University of South Florida.
A champion of public universities, Dr. Khator has served on several leading national associations and advisory boards, including serving as the former Chair of the American Council on Education, the National Collegiate Athletic Association and the Association of Public and Land-grant Universities.
A native of India, Dr. Khator earned her Bachelor degree from Kanpur University and her Master of Arts and Doctor of Philosophy from Purdue University.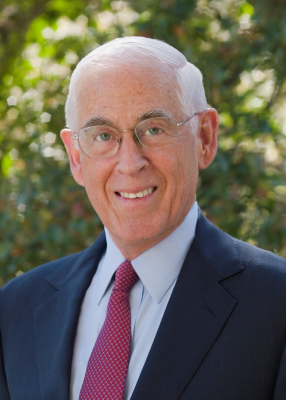 Dr. John Mendelsohn
Dr. John Mendelsohn was founding director of the cancer center at UC San Diego before chairing the Department of Medicine at Memorial Sloan-Kettering. He then served as president of UT MD Anderson Cancer Center from 1996–2011, during a period of expansion and national leadership in patient care, research, education and prevention of cancer. He and his laboratory research colleagues developed Erbitux, one of the first therapies targeting the product of a cancer-causing genetic aberration. He and his wife, Anne, are active in Houston organizations, including the Houston Grand Opera for which he presently serves as Senior Chairman of the Board.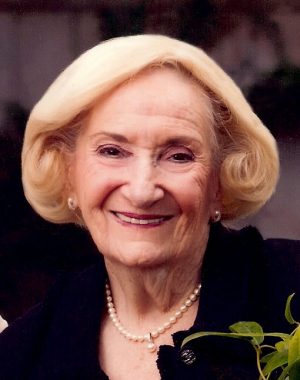 Sybil Roos
Sybil F. Roos actively supports many of Houston philanthropic organizations, including Camp For All; City ArtWorks; Easter Seals Greater Houston; Houston Grand Opera; Houston Junior Woman's Club; Houston Museum of Natural Science; Houston Symphony; Houston Zoo; Methodist Hospital; The Mission of Yahweh; The Museum of Fine Arts, Houston; University of Houston Moores School of Music; and Texas Children's Hospital.  She is a member of Phi Mu Fraternity Alumnae Association, Spring Valley University Women and Delta Kappa Gamma.
Sybil's 2016 honors include The Mission of Yahweh gala honorary chair; the Houston Symphony Ball Ima Hogg Award; and honoree for the Moores School of Music gala, Houston Junior Woman's Club Holiday Happening and City ArtWorks – The Art of Conversation.  She is a season ticketholder to the Houston Grand Opera, Houston Symphony, Broadway Series, Theatre Under the Stars and Houston Astros.  Sybil is a Houston Zoo Asante Society member and The Museum of Fine Arts, Houston lifetime member.
The third of four daughters born in Los Angeles to Besse and Charles Friedenthal, Sybil has three daughters, four grandchildren and six great grandchildren.
Sybil graduated from Beverly Hills High School, Centenary College (B.A. in music with an emphasis on piano and composition) and Northwestern State University of Louisiana (M.Ed. in elementary and special education).  During WWII, Sybil was a proud member of the WAVES (women's branch of the Navy).
In Louisiana, Sybil taught mentally challenged students, served on the Council for Exceptional Children and was a member of the Caddo Parish Teachers Association and the Louisiana Teachers Association.  Upon moving to Houston in 1975 with her husband, Henry, Sybil became a first-grade teacher for Spring Branch ISD, where she was the Spring Branch Elementary Teacher of the Year.  She participated in the Spring Branch Educators Association, the Texas State Teachers Association, the National Teachers Association and the Greater Houston Area Reading Council.
Sybil has been honored with life memberships in the Louisiana and Texas PTAs and the Jewella (Shreveport, La.) Council of Girl Scouts.  She is included in "Who's Who in America" and "Who's Who in Education."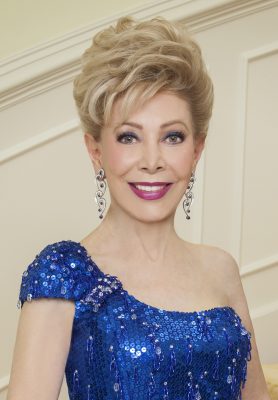 Margaret Alkek Williams
Margaret Alkek Williams is chairman of the Albert and Margaret Alkek Foundation. Together with her son Charles Williams, president of the foundation, she continues the legacy of giving established by her parents, Albert and Margaret Alkek.
Margaret's love of cultural arts has been a life long journey. She studied acting at Stanford University and earned a music degree from the University of Texas. In the 1950s, she performed briefly with Philadelphia's Gilbert and Sullivan Society. She also sang in the Houston Grand Opera chorus in the early 1960s.
Margaret's passionate support of the Alley Theatre, Houston Ballet, Houston Grand Opera, Houston Symphony, Museum of Fine Arts, Houston, Society for the Performing Arts, Theatre Under The Stars and of course, Virtuosi of Houston, has been nothing short of transformational.
Margaret became involved with Virtuosi of Houston in 1999. She is proud to serve once again as an honorary chairman for the gala. It is important to Margaret that Houston be a city of art and culture and she is dedicated to supporting and preserving these treasured institutions in Houston.