Franz Krager
Founding Artistic Director & Conductor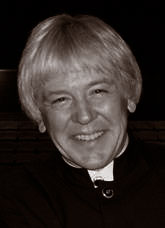 FRANZ ANTON KRAGER
American born and trained, conductor Franz Anton Krager has made his artistic presence felt both at home and abroad with performance engagements in some of the world's most celebrated concert halls and musical centers. Since making his prize-winning European conducting debut in Copenhagen's Tivoli Koncertsalen in 1978, Krager has led orchestras in the Leipzig Gewandhaus, Moscow's State Kremlin Palace, Manchester England's Bridgewater Hall, Birmingham England's Adrian Boult Hall, Guangzhou China's Xinghai Music Center, the Sydney Opera House, The Hague's Congresgebouw, Kazan's State Philharmonic Hall in Russia, Guadalajara's Degollado Theater, and Sarasota's Van Wezel Performing Arts Hall.
His affiliations with leading music festivals include the Lancaster International Concert Series and the Lichfield and Aberystwyth International Arts Festivals in the U.K.; the "Puccini e la sua Lucca," "Lago di Como," "Lunatica," "Pianomaster" and "All Around Jazz" festivals in Italy; and the Texas Music Festival and Interlochen National Music Camp in the U.S. Maestro Krager has led the Houston, Russian State, Traverse City Michigan and Florida West Coast symphonies and the Houston Ballet orchestra; Romanian and Kazan State philharmonics; symphony orchestras in Berlin, London, Paris, Singapore, Leipzig, Monterrey, Pordenone, Ingolstadt, Neuss, and Honolulu, and was Principal Guest Conductor in Stratford, England from 2000-2004. He made his European opera-conducting debut with the Stagione Lirica in Italy in 2004. In 2015, he was appointed Principal Guest Conductor of the North Shore Chamber Arts Ensemble in Chicago.
Krager is Music Director & Chief Conductor of the Texas Music Festival, Founding Co-Artistic Director for the Virtuosi of Houston, Artist-in-Residence at The Kinkaid School and Evaluator/Clinician for the Orchestra America National Festival. Krager is also Professor of Conducting, Director of Orchestras, and Chair of the Conducting Department at the University of Houston Moores School of Music, where he has brought the orchestra and orchestral conducting program into the realm of national prominence. The Moores School Orchestra is heard frequently on National Public Radio and has commercially recorded the music of Thomas Fortmann, Percy Grainger, Michael Horvit, Peter Lieuwen, Robert Nelson, and Stephen Shewan on the Divine Art (Métier), Albany, Newport, and "Surround-Sound Blu-Ray Audio" HDTT record labels.