James Laase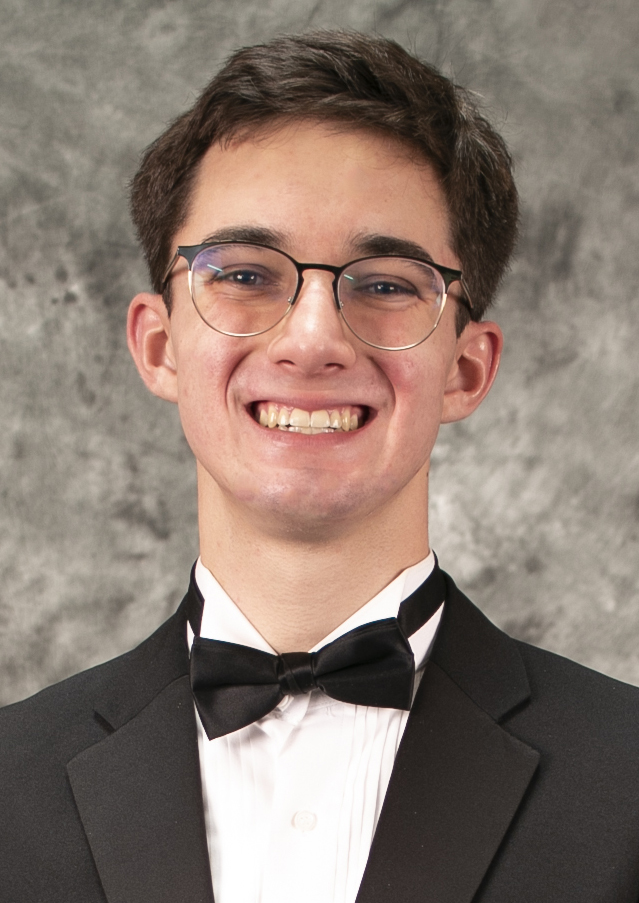 James Laase is a 17 year old senior at Shadow Creek High School. He has been playing oboe for 6 years. James has in the past qualified for the regional band and orchestra, earning first chair for both ensembles. Additionally, he has qualified for the 5a All State Symphonic Band and the 6a All State Symphonic Band in his freshman and junior years respectively. On top of being a 3 year member of Virtuosi of Houston, James is a 4-year member of the Houston Youth Symphony. Over the summer of 2019, James had the pleasure to attend the Interlochen Summer Arts Camp, in which he was the principal oboe of the World Youth Wind Symphony.
In addition to oboe, James is an avid member of his Boy Scout troop. Within scouting, he has earned the rank of Life Scout and is currently working towards achieving the rank of Eagle Scout. He has attended a multitude of high-adventure camps, including backpacking the Appalachian Trail.
James currently studies under Dr. Anne Leek and Annie Henneke. Other past instructors include Xiaodi Liu, Matt Lengus, and David Barford.