Mani Hourfar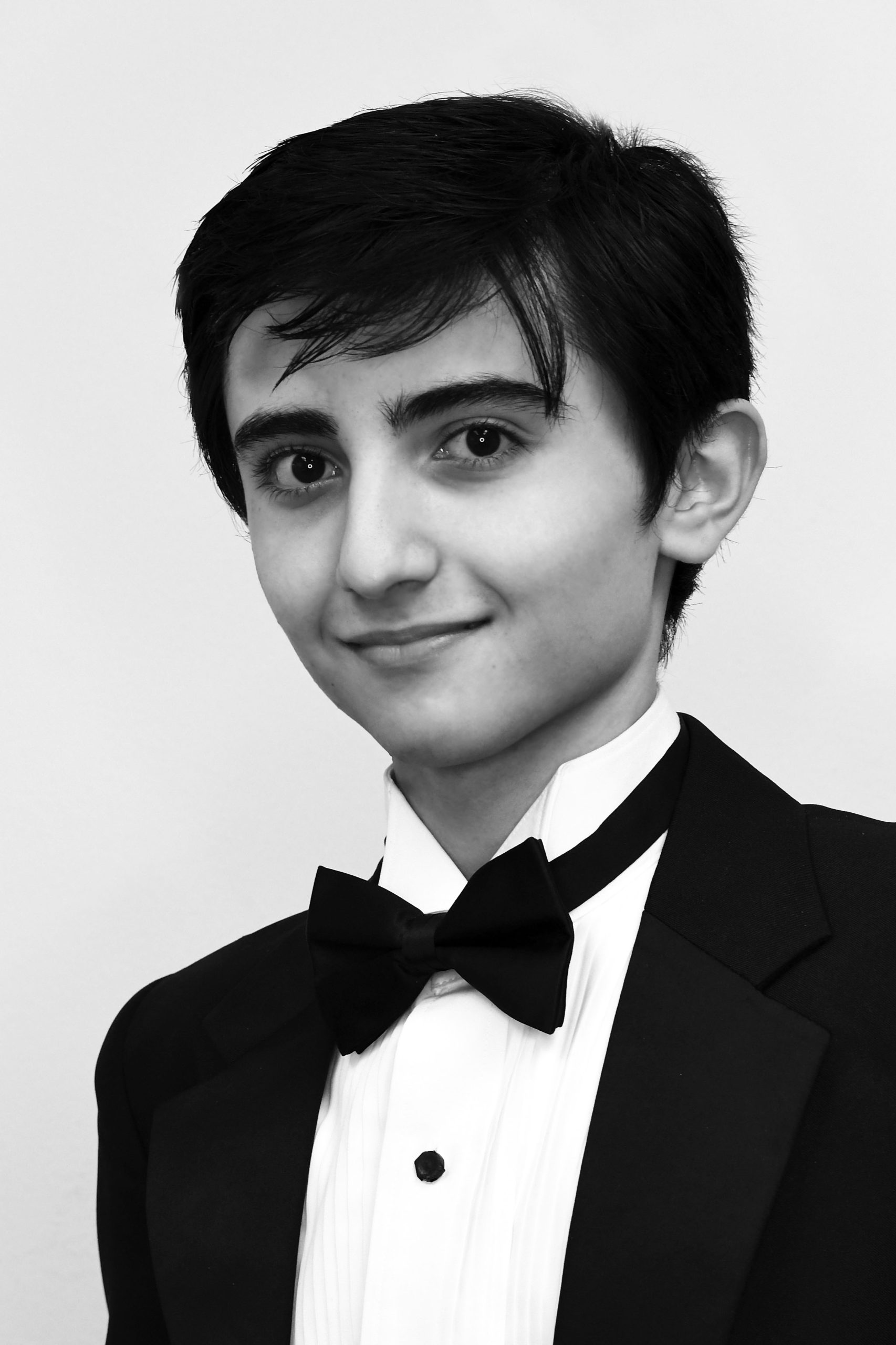 Mani Hourfar, 15, is a sophomore pianist at the Kinder High School for the Performing and Visual arts (HSPVA) under the direction of Rodolfo Morales. He has been playing piano since the age of 9.
He currently studies with Richard Marshall in the Michael P. Hammond Preparatory Program of the Shepherd School of Music at Rice University, where he also studies advanced music theory and composition with composer Alex Berko. Mani is also passionate about chamber music.
He has been coached in multiple master classes by the Fischer Duo, and privately by Shepherd School collaborative piano artist faculty, Charlie Tauber. He studies chamber music at Opus 1 Camber Music School, where he is currently coached by Matt Lammers. Mani attended the Palmetto international Piano Festival, where he had a master class with Paul Nitsch. He was a semifinalist in the 2021 International Houston Youth Chopin Competition. He is excited at the unique opportunity to expand his skills through Virtuosi of Houston this season. Passionate about music, Mani has also played the violin since the age of 6. His other hobbies include chess, reading, and playing music with friends. He volunteers as a piano tutor with the organization Teaching to Give, and has been teaching piano for over 3 years.