ANNUAL GALA CONCERT & DINNER
Map Unavailable
Date/Time
Date(s) - 03/30/2019
6:00 pm
Location
InterContinental Houston – Medical Center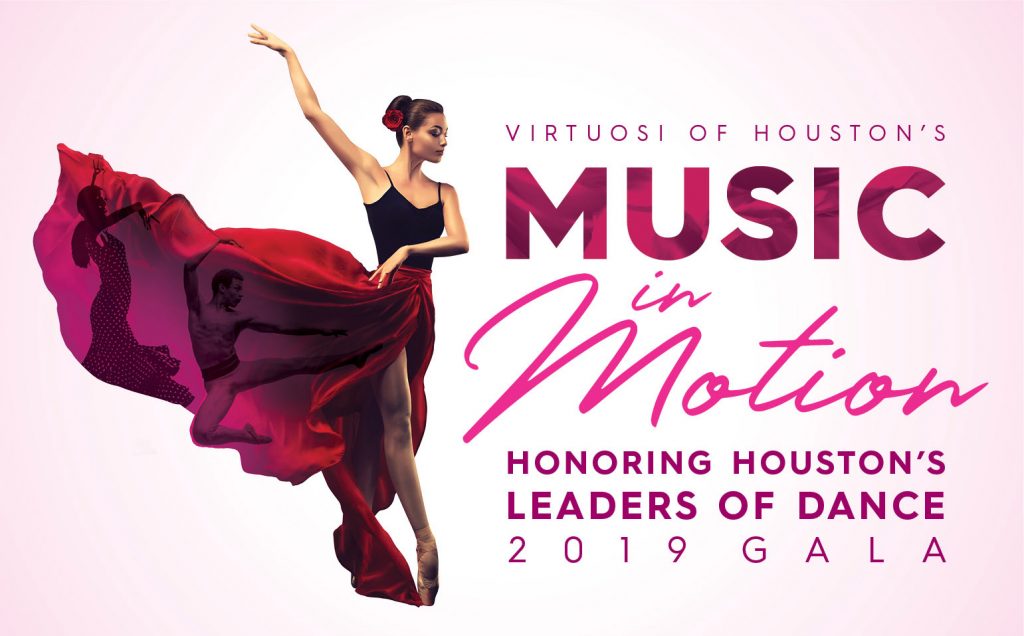 2019 ANNUAL GALA
Saturday, March 30, 2019, 6pm
InterContinental Houston – Medical Center
6750 S. Main Street, Houston, TX 77030
Download Reservation Form Here
MONZER HOURANI
Honorary Chairman
CARMINA ZAMORANO
Honorary Chairman
PATTI MURPHY
Gala Chairman
HONORING
Michelle Smith, METdance
Jane Weiner, Hope Stone Dance
Stanton Welch, Houston Ballet

Michelle Smith, Founder and Executive Director of the Houston Metropolitan Dance Company (aka METdance) has more than 24 years of ballet training including training with the New York City Ballet and San Francisco Ballet. She received her Bachelor of Fine Arts in Dance from Texas Christian University and during her college years she performed at Summer Stock/Casa Manana Musical Playhouse earning leading roles in "Grease," "Oklahoma," and "Chicago." After graduating from TCU in 1981 she and her husband moved to Houston.  Her passion for dance lead her to join the Delia Stewart Dance Company.  Over the next 15 years she performed as a principal dancer with the company and was a primary faculty member for the school.  In 1985 she became the Manager of the professional dance company and added the role of Director of the Delia Stewart Dance Center in 1989. She established a children's program and diversified the classes offered in the program for adults. She balanced performing with the company and being Director of the Dance Center while having three children, who are now young adults.  Simultaneously she managed three commercial real estate firms for seven years. In 1995 Delia Stewart retired and Smith focused her passion and energy on becoming a full time arts entrepreneur.  She transformed the Delia Stewart Dance Center into the Houston Metropolitan Dance Center. Smith developed the schools clientele to its current enrollment of 1,000 students – both children and adults.  Today there are more than 450 children, from 3 years to 12 years old, who take class weekly and perform in an annual recital.  More than 700 adults enjoy a diverse mix of classes including ballet, jazz, broadway, modern, tap and hip-hop. METdance offers training for the beginning student up to and including professional level training.  The Dance Center also includes a pre-professional training program, MET too, which focuses on student's ages 13 to 18 years old, with the vision of these students pursuing dance in college and beyond.  In 2001 she retired as a dancer to focus on the growth and development of the school and professional company. For 10 years Smith championed a need for a new facility and in June 2013 METdance moved into a new space featuring four studios and ample parking.  This space allows for the expansion of METdance's programs as well as much needed rehearsal space to the Houston dance community. Her appointment will allow Smith to focus on the continued growth of the school and professional company. Michelle Smith believes that dance can help to develop self-esteem and discipline in students of all ages which contributes positively to their life on many levels.  She has been involved in the Houston arts and dance community for more than 30 years.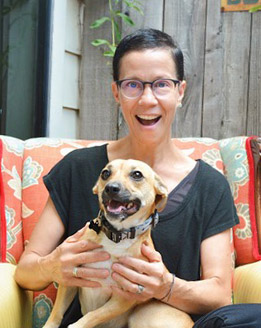 Jane Weiner founded Hope Stone, Inc. in 1997 with a dream of unlocking the innate creativity of children and adults and improving their quality of life through the performing arts, and continues to run the organization with a vision of "Art for All." The arts education outreach program she founded in 2002, The Hope Project, touched the lives of 40 children at its start, and now reaches over 1,100 underserved students through dance, theater, and music classes in their schools and facilities. Hope Stone Dance is celebrating over 20 years under her artistic direction, with her works that challenge, entertain, and educate audiences.
Graduating from Bowling Green State University with a degree in deaf/elementary education and minor in dance, Jane then had the unbelievable opportunity to work with the Doug Elkins Dance Company for a decade plus of fine dancing and touring before her move to Houston, Texas in 1996. She has set her work on the Alley Theater, Houston Ballet II, Stages Repertory Theater, the Houston Children's Museum, as well as many high schools and universities and has collaborated with the Houston Symphony, the CAMH, and the Asia Society. She was a finalist for the Cal Arts/Albert Award for Dance in 2001, awarded the CACHH general fellowship grant for 2002, the Houston PBS Speaking Women's Health Conference Honoree 2004, the Surgical Society of Oncology's James Ewing Layman Award, the Jung Center Award for 2005, DiverseWork's Artist of the Year 2011, and was a speaker at the 2012 TEDx Houston and 2013 TEDx TAMU.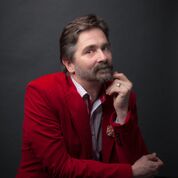 In July 2003, Australian Stanton Welch AM assumed leadership of Houston Ballet, America's fifth-largest classical ballet company. Since he took the helm of the company, Mr. Welch has revitalized Houston Ballet, bringing in new dancers, commissioning new works, and attracting a top-flight artistic staff. Mr. Welch has created works for such prestigious international companies as Houston Ballet, San Francisco Ballet, America Ballet Theatre, The Australian Ballet, Birmingham Royal Ballet, and the Royal Danish Ballet. Mr. Welch was born in Melbourne to Marilyn Jones OBE and Garth Welch AM, two of Australia's most gifted dancers of the 1960s and 1970s. In 1989, he was engaged as a dancer with The Australian Ballet, where he rose to the rank of leading soloist, performing various principal roles. He has also worked with internationally acclaimed choreographers such as Jiří Kylián, Nacho Duato, and Maurice Bejart. In 1995, Mr. Welch was named resident choreographer of The Australian Ballet. For his contributions to the world of dance, he was awarded the Order of Australia (AM) in June 2015. For Houston Ballet, he has choreographed more than 20 works, including a new full-length narrative ballet Marie (2009), inspired by the life of the legendary Marie Antoinette, and spectacular stagings of Swan Lake (2006), La Bayadère (2010), Romeo and Juliet (2015), Giselle (2016), The Nutcracker (2016), and the upcoming world premiere of Sylvia (February 2018).